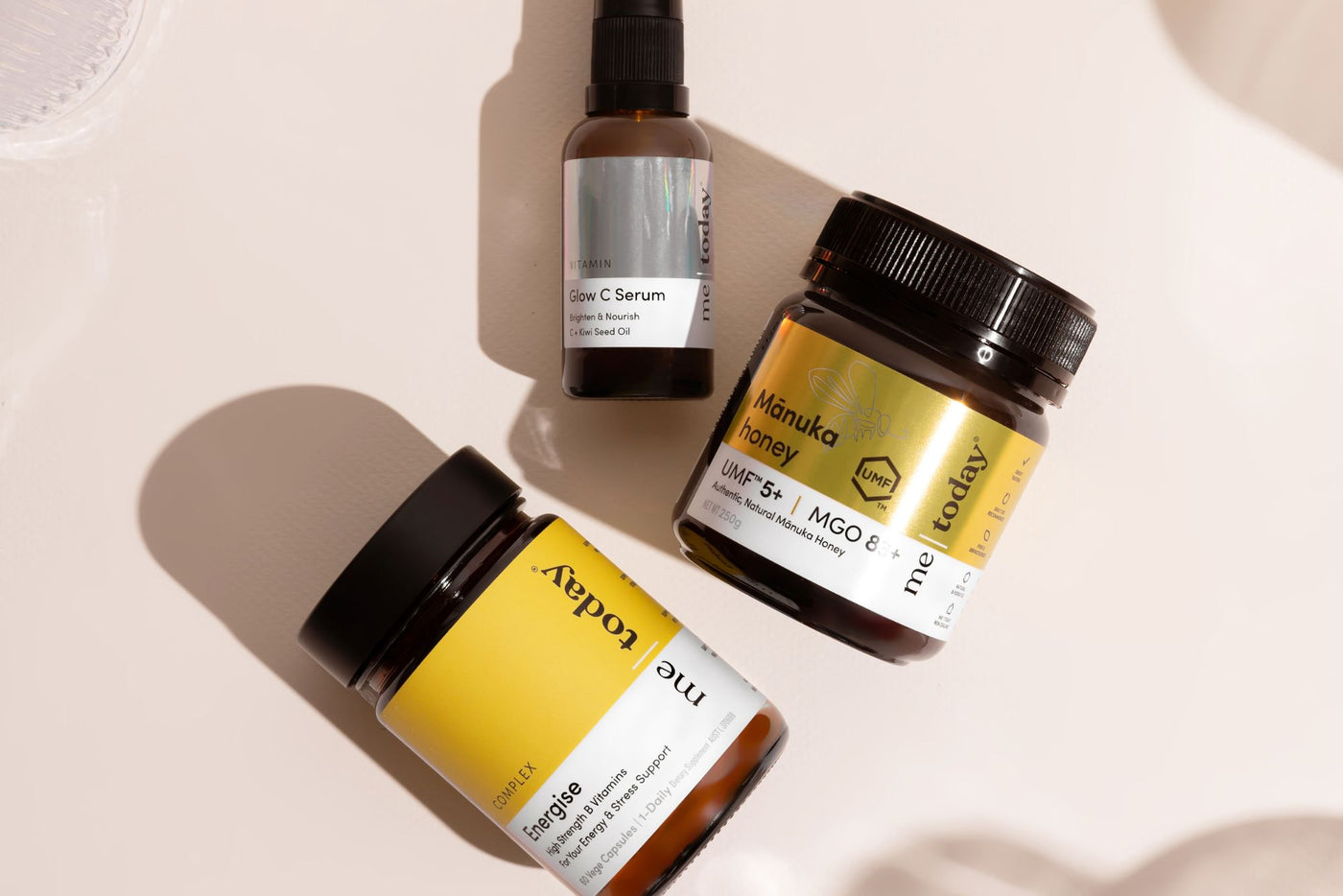 Assists general health & wellbeing

Effective & easy to swallow

Supports immune function

Rich in botanicals, antioxidants & vitamins

Performance & efficacy

Nz owned & operated
Me Today was founded by Michael Kerr in 2018 after his wife, Nikki, was diagnosed with stage three breast cancer. Michael's immediate reaction was to stop working, stay at home and look after her. However, Nikki wanted Michael to carry on and ensure he was keeping himself healthy, both mentally and physically, so that he could be there to look after the whole family.
So, Michael began to focus on nourishing his body from the inside out. It was through his and Nikki's search for a trustworthy, New Zealand based skincare and supplement range that the concept of Me Today was born.  
We want you to be healthy on the inside and outside, so you can be here for others.
 Our mission is to help you live your best life and feel good, both on the inside and outside. Based on science and tradition, every product in our range is thoughtfully formulated in New Zealand using clean, high-quality ingredients.
We are proud to say our range of skincare is clean, cruelty free, vegan or vegetarian friendly, and rich in botanicals, antioxidants and vitamins. Our supplements are made from premium quality formulas with highly absorbable ingredients and are effective and easy to swallow.
Made effective and modern with self-care at its core, we offer an efficacious cross-category range that is easy to shop and made with the environment in mind.
Created to help people put themselves first so that they are at their best to then look after those around them.
Unlock your best tomorrow with Me Today.